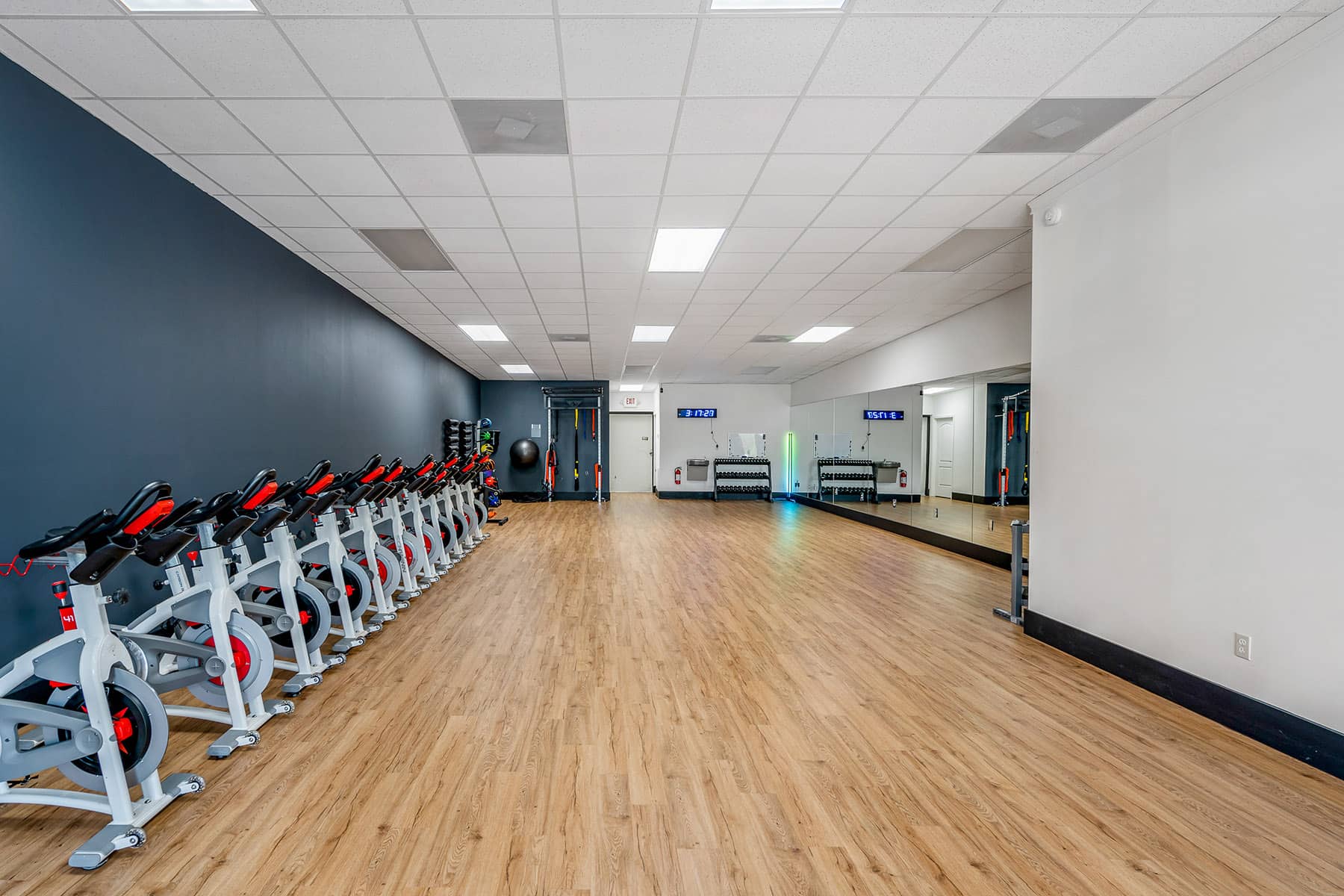 At The Spot Gym & Fitness, we offer a diverse range of fitness classes right here in Blue Ridge, GA to keep you active and healthy. Our experienced instructors are here to guide you through each class, ensuring a safe and effective workout, regardless of your fitness level.
Discover our lineup of energizing fitness classes:
Mat Pilates: Strengthen your core, improve flexibility, and enhance overall body tone.

Zumba: Get your heart pumping and your body moving with this dynamic dance workout.

Yoga: Find balance, improve flexibility, and achieve inner peace through yoga practice.

Spin Class: Jump on a stationary bike and embark on a thrilling ride to boost your cardiovascular endurance and strengthen your lower body.

Tabata (Interval Training): Experience high-intensity interval training to improve fitness and burn calories.

HIIT (H

igh-Intensity Interval Training)

: Blend cardio and strength exercises with quick and intense bursts of exercise followed by short recovery periods in this well-rounded fitness routine.
Choose the membership option that suits you best:
SPOT GYM Introductory Membership – $49/month – Enjoy access to both the gym and our exciting classes
SPOT CLASS Membership – $30/month – Access our invigorating classes without gym floor privileges
Check the class schedule and reserve your spot today! Elevate your fitness journey at The Spot Gym & Fitness!